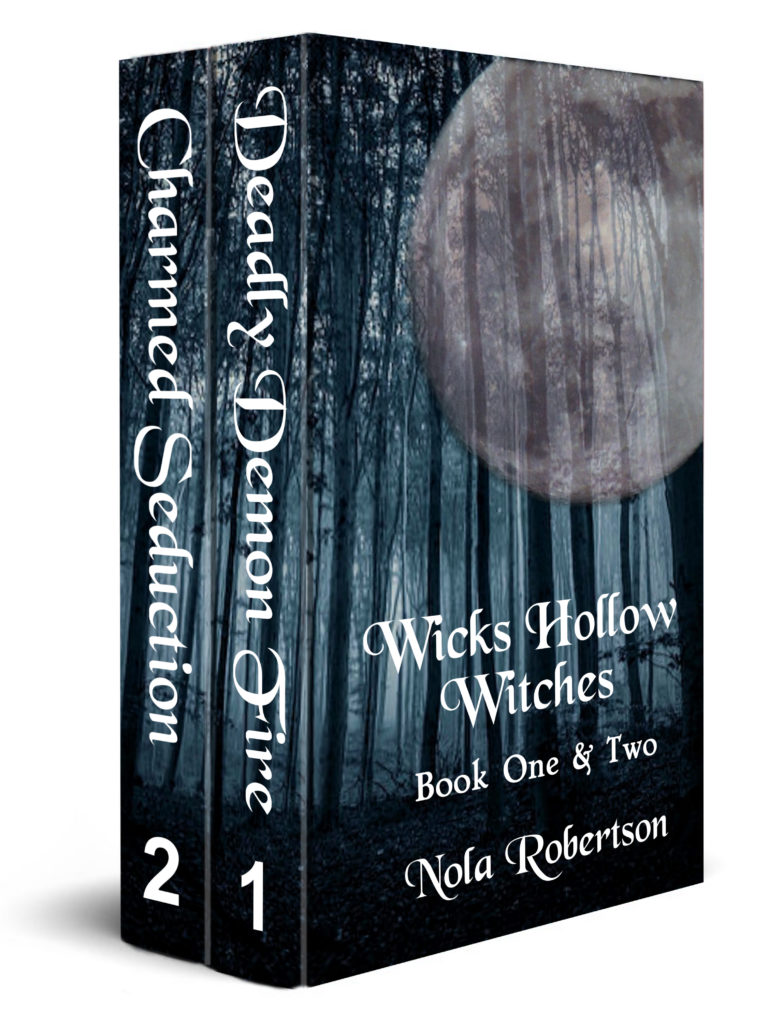 This boxed set contains TWO standalone stories, full of romance, magic, suspense and HEAs.
Deadly Demon Fire
Working with Alex's family is hard on a good day. Then add being magically challenged and the only St. Claire without a private investigator's license and life is downright difficult. When the Wicks Hollow coven hires her uncle's firm to investigate the mysterious disappearance of three witches, she is determined to solve the case—and she isn't going to let the lack of a license or an interfering and gorgeous wolf shifter get in her way.
Ex-cop and shifter Mason Connor believes taking the job at St. Claire's Investigations is his last chance for redemption. He's still dealing with the guilt over his partner's death, and the last thing he wants is the responsibility of protecting his new boss's spirited and sexy niece.
Charmed Seduction
Thanks to a sadistic warlock's attempt to harness demon magic, Paige Westbrooke has more power than a charmed witch can handle. Not to mention an unknown stalker who wants her newly acquired magic, and isn't afraid to kill her to get it. If she wants to survive, she'll have to accept the help of Aidan St. Claire, the handsome and charming—very hot detective—who sets her inner witch on fire.
Aidan has had it bad for Paige for as long as he can remember. When her life is threatened and she needs a bodyguard, he makes sure he's the one who volunteers to take the case.
Protecting the woman is easy, convincing the prickly temptress to trust him with her heart…seriously dangerous.
Published:
December 1, 2017
Genres: